Supporting the Field Studies Council
Support the Field Studies Council!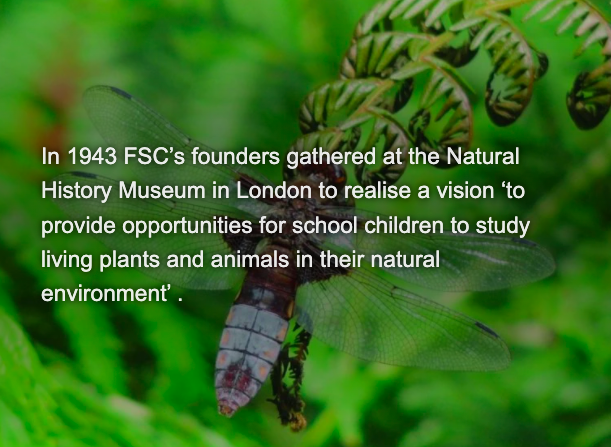 In December 2021, Sylvan Resources decided to support a charity. Rather than a one-off donation at Christmas, we decided to find a charity which fits with our company ethos of innovative sustainability which we could support year round. We are very pleased to be supporting the Field Studies Council.
Learning about the environment
The Field Studies Council helps people learn about the natural environment. In their own words:
"We want to create a world where everyone feels connected to the environment so they can enjoy the benefits it gives and make choices that help protect it."
Young Darwin Scholarship
Our donation to the Field Studies Council will go towards the Young Darwin Scholarship. This initiative encourages and supports young people aged between 16-25 who are fascinated by the natural world to develop the next generation of 'Darwins'. You can read more about this Scholarship on the FSC website @ https://www.field-studies-council.org/courses-and-experiences/experiences-for-young-people/young-darwin-scholarship/ .
Impact
The amazing work that the Field Studies Council does has a tremendous impact on young people. You can see this in their first impact report https://www.field-studies-council.org/our-charitys-impact/ .
But you don't have to be young to benefit from the Field Studies Council.
They have an extensive array of natural history and also invertebrate identification courses - some of which are free!
Picture from FSC website: https://www.field-studies-council.org/about-us/